Seriously, can Wednesday really be July 4th???? That just seems super crazy. This year is flying by way, WAY too fast.
While I don't go "all out" with decorating and stuff for the fourth of July, I do like to do something patriotic! If you don't know yet what to make, here's a few things that I've seen that have definitely inspired me!
My kiddos would LOVE this for breakfast! =)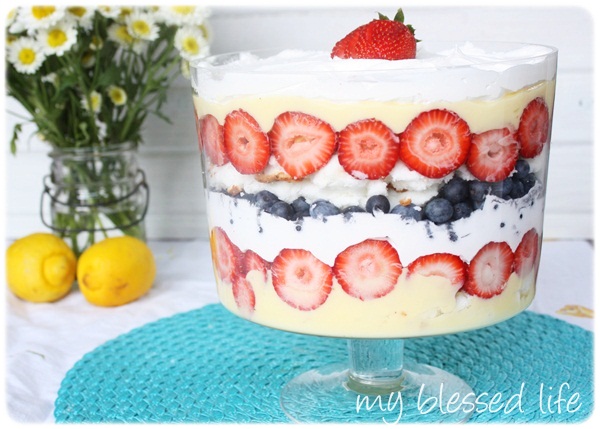 Patriotic Trifle
This wreath is so creative! It's made with Red Hots...who would have thought?!
For fun you could even serve colonial-era food like popcorn, corn bread, baked beans, apple pie, coffee (not tea!), etc. Reading books or watching a good movie about the events surrounding America's Declaration of Independence is also a fun thing to add to your celebration! This year in school we read the book Johnny Tremain and we're going to watch the movie this year. There's also a great series that we watched last year on YouTube called Liberty's kids.
Even if you don't have a big celebration, I hope you'll take the time to reflect on our nation's history and thank the Lord for the incredible sacrifices made for our freedom!

What are your plans for July 4th?